Palazzo Cattaneo Ala Ponzone rappresenta il luogo ideale per convegni, banchetti, ricevimenti, matrimoni, congressi, concerti, fiere, mostre, aste…
Ambiente raffinato ed elegante, saloni affrescati, giardino interno esclusivo. Il Palazzo è tra le dimore storiche della Lombardia.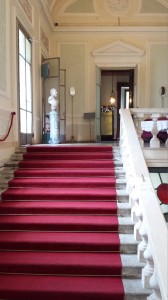 Palazzo Cattaneo Ala Ponzone represents the ideal place for Conferences, Conventions, Congresses, Banquets, Weddings, Concerts, Shows, Exhibitions, Auctions,…
Aristocratic and attractive environment, frescoed Rooms, exclusive inner garden. This Palace is among the Historical Locations of Lombardy (North Italy).
Per maggiori informazioni preghiamo contattare Cinzia Manfredini (+39) 3482721574
For info please contact Cinzia Manfredini (+39) 3482721574
E' vietata la riproduzione totale o parziale dei contenuti e delle foto di questo sito.
It is forbidden the total or partial reproduction of the contents and photos of this website.
NEW YEAR EVE